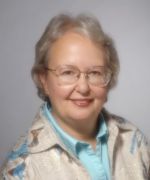 About the Author: Judy Stone
Judy Stone, MD, is an infectious disease specialist who is Board Certified in Internal Medicine. She had a busy solo, 100 percent ID practice in rural Cumberland, Maryland.
In addition to her active clinical practice, Dr. Stone has had considerable experience attracting and successfully conducting numerous Phase 2 and 3 clinical trials for a variety of infectious disease indications over more than 20 years. She also is a speaker on antibiotics and infectious diseases.
Dr. Stone is a graduate of Washington University in St. Louis, Missouri. She completed medical school at the University of Maryland, residency at Rochester General Hospital (New York), and fellowship at West Virginia University. In addition to her patient practice, Dr. Stone has had 15 years' experience with the Memorial Hospital Infection Control and Pharmacy and Therapeutics Committees and was chair of the their Department of Medicine for 3 years.
Dr. Stone volunteered to teach about HIV, STDs and infections in Dharamsala, India, in 2004. Subsequently, she attended the Gorgas Expert Course in Tropical Medicine in Lima, Peru, in 2005 and the Asian Tropical Infectious Diseases Course in Bangkok, Thailand, in 2006.
She has served on IDSA's (Infectious Diseases Society of America) Clinical Affairs Committee from 2002 to 2005, particularly enjoying the teaching and mentoring opportunities it has afforded her.
Dr. Stone is a member of the Association of Health Care Journalists and the National Association of Science Writers. She has a column on Scientific American Guest Blogs entitled "Molecules to Medicine."
Dr. Stone lives in western Maryland with her husband and children. When not working, she can be found tending her nourishing gardens.